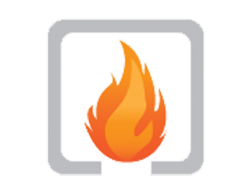 Fire Products
Range of Fire Products
Fire Technology (Irl) Ltd (FTI) was established 15 years ago to address the shortcomings in the specialist fire market. 6 years ago, it incorporated Fumo Technology and their experienced personnel.
FTI offers a wide range of services from sales, design, installation back up, commissioning and maintenance to a 24 hour call out service.
Fire Technology Ireland's projects have grown to cover large multi system sites and we also offer design, supply and commission down to the smallest single zone installation.
All of our fire technology services are backed up by the same professionalism regardless of the size of the project.

A250 Sounder
Many system suppliers have expressed their confidence in the company by appointing FTI as their distributor.
These include Electro-Detectors Ltd, GE Security, Vision Systems(Vesda) and Global Fire Equipment.
Our conventional 4/8 zone panel is among the best available on the market and includes a virtually unique fully functional remote key pad and display.
Vesda panel
We also supply Morley IAS equipment and the Apollo XP95 range of devices. We carry a full range of Apollo 65 conventional detectors.
If you require any further information regarding requirements for existing sites or for a quote or survey on a new or existing site you may contact us via e-mail using the link on this page or alternatively
Tel: (01)-858 0967, Fax: (01)-856 9830 (opening hours 9am-5pm Monday-Friday)